Ladies! For the love of all that is good and bouncy get a good sports bra!
On many a run Jess and I have commented to each other after passing a fellow lady runner that we really want to stop her and tell her where to get a better sports bra. Really!
There are times when it just looks painful when the boobies are bouncing around like water balloons in a sports bra. It just can't be comfy or make you love the run you are on. Come on girls!,
brace the boobies
If you are like me and didn't have the first clue as to what to look for or didn't know you had the wrong sports bra for you check out this very helpful fit guide from
moving comfort
Now we understand - being of very different levels of endowment ourselves - that not all boobs are created equally. A good bra is hard to find. BUT, we do recommend just like buying your first pair of shoes, that you take the time to do the research and find that ta-ta tamer that will do the trick.
And for those I.B.T.C. members like myself ........don't disregard the itty-bitty's they still need protection from the bounce and friction.! Check out a few of my favorites below. Who knows, there might be one in there for you!
Ta-Ta's for now,
D.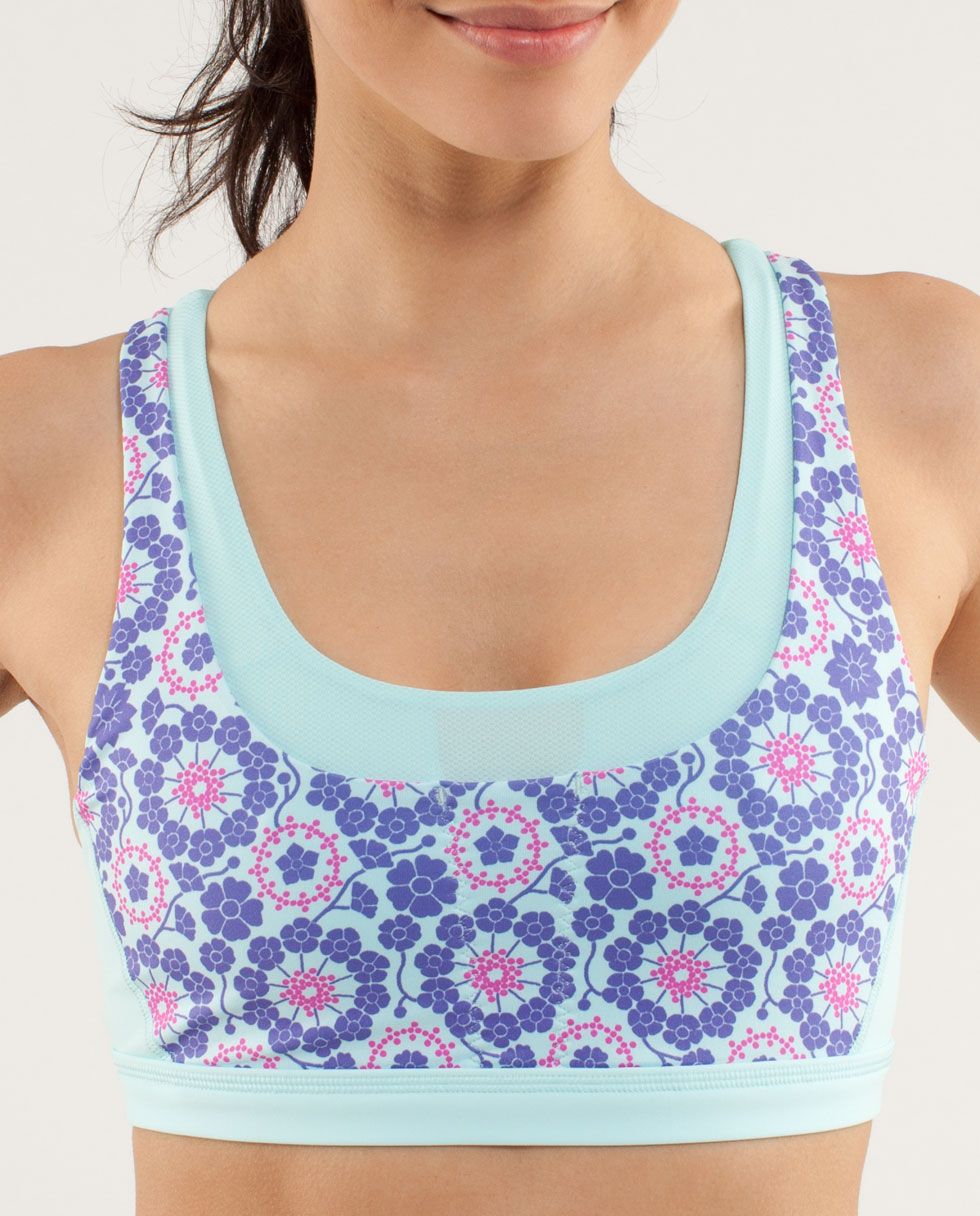 The
Stuff your Bra II
by lululemon - what girl doesn't love extra pockets!
The
Alexis
by Moving Comfort - had it two year and still works like a charm!